Dial a Door is Melbourne's best and leading security door & widow security manufacturer, doors and windows which are almost impossible to break and impeccable durability which brings them to be Leading Security Door for nearly 40 years.
Why security doors are important for your Melbourne home?
Numerous homes in Melbourne are victim of theft, even in the areas of low crimes, Increase your home security by theft, violence and noise by best security doors Melbourne.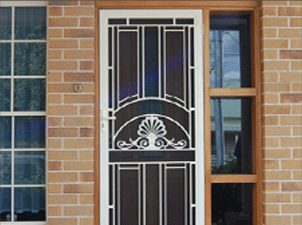 Protect your valuables by reliable security doors Melbourne.
Biggest priority of ours is to protect our family, home and valuables, therefore we provide you the inevitable solid barrier against intrusion of all kinds which is 100% Burglar proof. Dial a Door is leading security doors and window shutters Melbourne having the biggest range of Melbourne since 1972 we deliver you the excellent quality and durability.
Exclusive range of best steel/Aluminum Security Doors Melbourne.
Now a days Home security doors have become a huge concern and that is the reason we work hard to deliver our best security doors Melbourne & we have the biggest range of biggest range of Aluminum or Steel, hinged or sliding doors.
Add security with style.
Keeping the home secure is the only first priority. Our wide range of doors also enhances the look of your home keeping the security a major concern. Our safety doors come in a range of different finishes and colors and are guaranteed never to rust. We pride ourselves on having the largest range of aluminum and steel doors in Melbourne at Dial A Door we never compromise with our value added services for the better look as well as keeping the home safe.
This way you can get in touch with us!
We will always respect your budget and we feel pride on selling our product at right place. We take your home security Melbourne as a serious concern, and we are always available for free quote dial (03)95556677.