In today's times the rate of burglaries and crime are on an increase and hence every home owner is more concerned about the safety of his home and family members. One of the ways by which he can allay his fears is by installing steel security doors in his premises.
Why Install Steel Security Doors?
Steel security doors offer a number of benefits to the home owner. Listed below are some of them.
Enhances the House Facade
The entrance door of your home can make or mar its façade. An old and weather beaten door stands out in an unpleasant way and lessens the home value to a great extent. On the other hand if you install a sleek steel security door your house façade brightens immediately and the entire home looks welcoming. The greatest advantage of steel security door is that they are available in varied finishes and can be easily customized to suit the aesthetics of your house.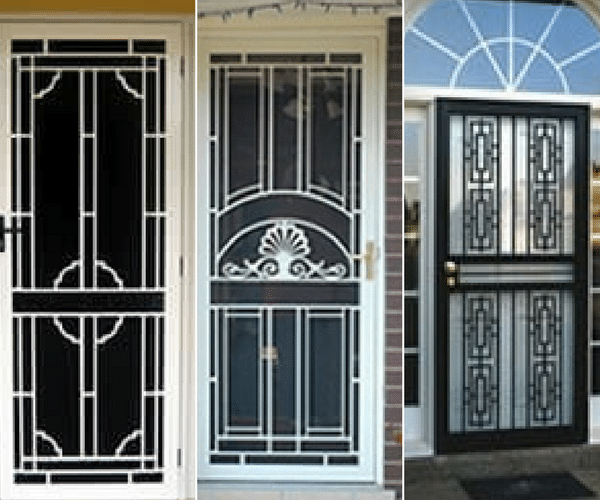 Highly Durable
Durability is the number one priority that has to be kept in mind while selecting a security door for your home's entrance. And there can be nothing more durable than steel. These doors are normally constructed with about 24 gauge thickness of steel. Cracking, warping and decaying problems will not touch steel and harsh elements of weather will also not affect it. This ensures its durability for long times to come.  
Assurance of Safety
The durability of steel security doors gives an assurance of safety to the homeowner. He can have a good night sleep knowing that his doors will be protecting his home and family members.High-tech locking mechanisms which guarantee top notch security are available in steel doors. Additional features of bullet-proof and resistance to chemicals can be found in steel doors. Steel doors are the best option if you want safety and security of highest standards for your house.
Low Maintenance
Steel doors require minimum maintenance unlike doors of wood which need regular maintenance to keep it working in good condition. Steel doors are meant to be tough and they remain true to their name whatever be the elements they are exposed to. Money and time is thus saved on their maintenance as they can be easily cleaned with a cloth piece and some cleaner. Though the initial investment may be higher they become cost-effective in the long run.
Fire Endurance
Steel doors include a zinc coating which make them fire resistant and rust proof. They do not therefore corrode in cases of humid weather and do not catch fire during fire related incidents.
Energy Efficient
Steel security doors provide insulating benefits and act as shields against draughts. The better its thermal insulating capacity the lesser heating is required within the house during the cold weather. With the steel door closed, during the hot weather, you can let some breeze to filter into the house by keeping the main door open.
On a Concluding Note
Steel doors have a number of features that help you to save money and resources in the long run. They are well worth their value in terms of money spent!